THAT SWEATER
Well, this is embarrassing

Left: Adrianne Palicki promo shot for NBC's Wonder Woman.


Right: Kimberly Kane promo shot for 'Wonder Woman XXX: An Axel Braun Parody'.

….is it just me or does the porno version outfit not only look WAY BETTER crafted and prettier, the actress also has more muscles, a nicer fitting chest piece and a waaay more fitting body type and skin tone. 

Also the porno version doesn't look more "feminine"/more sexy whatever.

That… is EMBARASSING

the "official" one looks like a really bad Halloween costume

I mean fuck the porno one has bigger wrist cuff I REPEATE: BIGGER WRIST CUFFS PORNO WOMAN IS BETTER DRESSED TO KICK ASS *cries*

can someone contact the designer of the porno 

clearly he/she knows how a womans body works.

It's embarrassing when the official looks a like a porn and the porn looks like the official thing.

The thing that makes me stunned the most is that even the boobs of the porn version are cupped and held in better by her clothing than those of the official thing…

The moment a porn movie treats the boobs of a woman with more subtlety than a big name production, some staff changes are in order.

What both fascinates and disturbs me the most about these is the body language and facial expression.

The "official" TV version looks passive, slightly confused, her pose is sort of ambiguous and floppy. She's waiting for the viewer to do something before she reacts. The XXX version looks determined and fierce, and is taking literally 0% of your shit.

One of these Wonder Women looks like a sex toy, and it's not the pornographic one.

I'm laughing hysterically.
How bad can your costume department fuck up when a PORN PARODY has better looking costumes? Fuckin' A.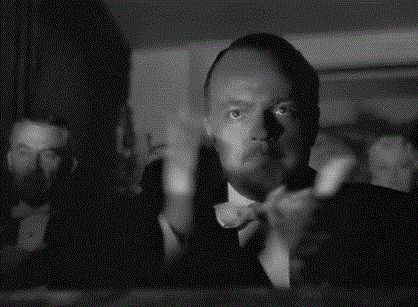 Comic-Con's first ever geek couture fashion show was UNREAL. Our favorite? This LOKI dress.

Holy shit y'all, check out justbetsycostumes' fabulous Loki dress. The feathers are genius!
This was BY FAR my favorite some devilish 50s realnass
Game of Thrones Cast attends the panel and Q&A during Comic-Con International 2014 at San Diego Convention Center on July 25, 2014 in San Diego, California
Hahahahaha!
Dita being Dita.

for more dita: <3
Backstage @ Valentino S/S 2014 Couture
I scored dead stock sheer vintage knickers today! Only $8.00!! #fleamarketfinds #sheer #ashleeta #dasmahbottom
This kid could've been my twin back when Wonder Woman was on television.

You lucky bastard.